Upcoming startup and tech events in Stockholm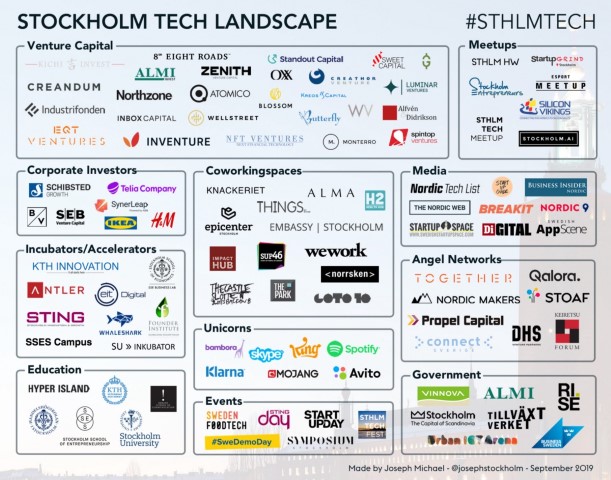 #StartupEventsSE
Follow startup and tech events in Stockholm
Resources
Startup Docs – Created by Business Angel Erik Byrenius, Startup Docs provides free legal templates for startups.
NyföretagarCentrum/Startup Stockholm – An organization with government ties that gives you a lot of free advice on how to start different kinds of companies.
Verksamt.se is a collaboration among several Swedish government agencies, for anyone who is considering to start, is starting, already is running, want to develop, or will close a company in Sweden.
Move to Stockholm focuses on attracting talent to Stockholm's startup/tech scene. They can also be found on Twitter @movetostockholm and #movetostockholm.